Tosogu are Japanese fittings comprising the koshirae (mounts) for Nihonto, including tsuba, menuki, fuchi kashira, kozuka, kogai and other kodogu.  These were very important to the Samurai, symbolizing both rank and personal identity.  Many times, these items were handed down from generation to generation.
Onihonto.com Mission: Honor and Integrity will be uncompromised in the advocation of Samurai artifact collecting and investing and will be the basis of every item represented.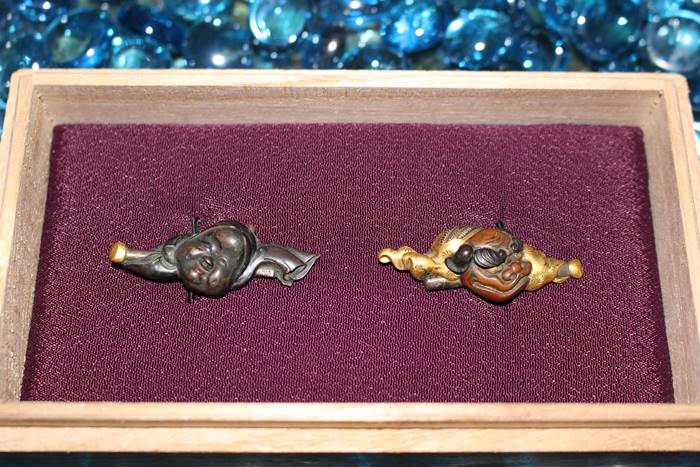 A very attractive set of menuki from the Edo Period.
Price: $400
---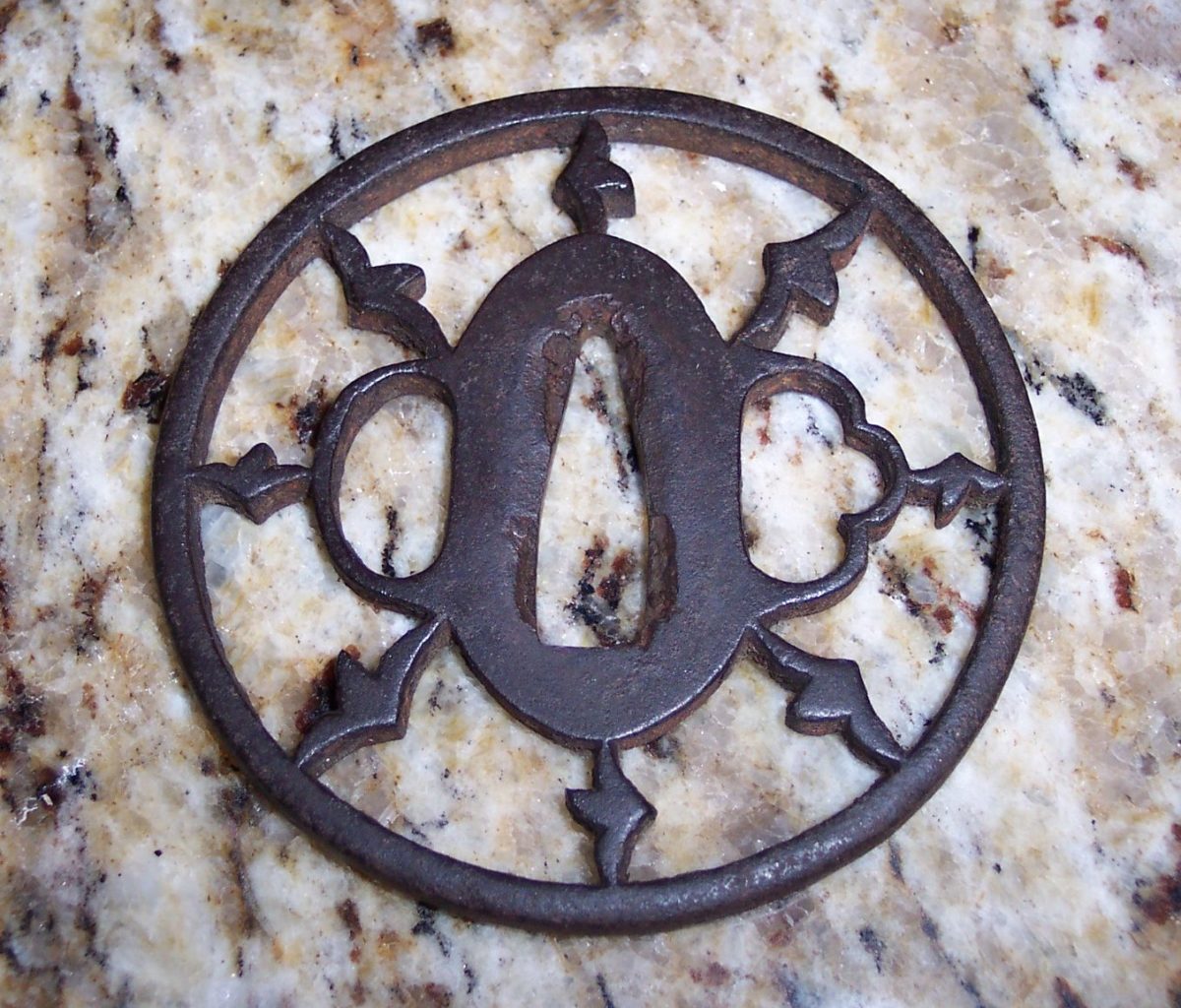 A nice Owari Sukashi tsuba with tekkotsu.
Price: $400 USD
---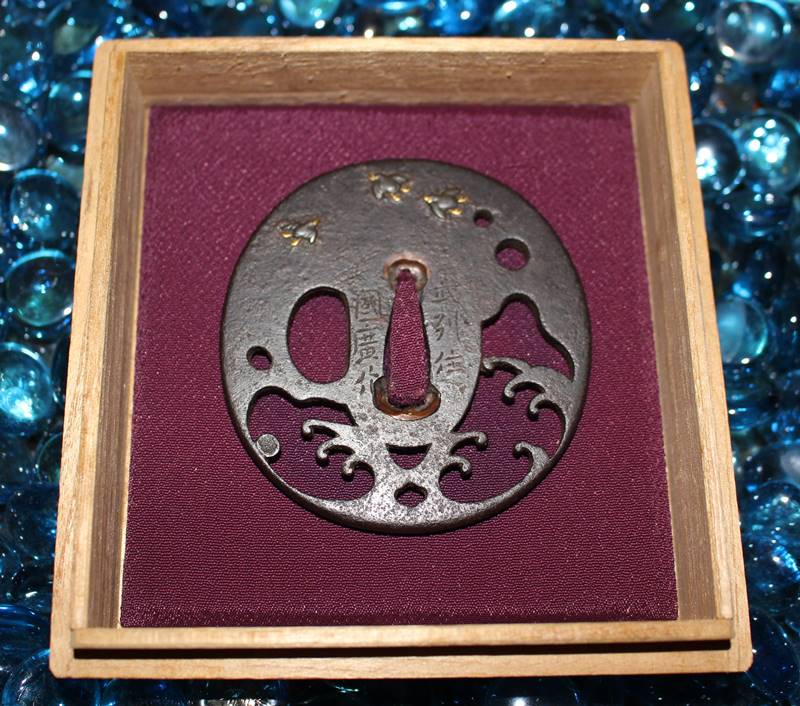 A beautiful chidori and wave tsuba signed Bushu Ju Kunihiro.
Price: $600