Authentic Nihonto, Samurai Swords and American Made Knives
Buy-Sell-Trade
info@onihonto.com
Last Update July 30th.
---
Marfione Custom Halo V Nightmare New For Sale
Microtech Scarab Double S/E New For Sale
Microtech Troodon Satin D/E New For Sale
Microtech Combat Troodon UC New For Sale
Signed Soten Fuchi Kashira Added
Microtech Urban Camo UTX-70 D/E Full Serrated Added
Microtech Ultratech II Satin D/E Added
Microtech Ultratech II Black T/E Added
Microtech Ultratech II Black Bayo Added
---
Orange & Damascus Microtech UTX-70 Added
Black & Tan Microtech UTX-70 Tanto Added
---
Official Kickoff of Knife Store
Microtech Navy Seal Scarab Added
Microtech Combat Troodon in Urban Camo Added
---
---
Kanabo Masasada Naginata Added
---
---
Zenjo Kaneyoshi Uchigatana Added

---
Juyo Token Osafune Masamitsu Added
---
---
---
To place an order feel free to contact us directly:
Onihonto.com
US (561) 201-6500
We accept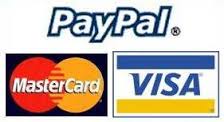 Paypal, Credit Card, Money Order & Bank Wire

---
Our Mission: Honor and Integrity will be uncompromised in the advocation of Nihonto Collecting and will be the basis of every item represented, ancient or modern.
Our passion for modern knives comes from an understanding of Nihonto; the highest quality edged weapons ever made.  Today, American knife makers keep the tradition of high quality edged weapons alive.  It is our objective to carry the best lines from American Manufacturers.  You will never find a cheap, knock-off on this site.
The creature you see in our header is an Oni,  In Japanese folklore, this mischievous demon is necessary to balance the equation of life.  Oni's antithesis is Shoki, a sage and protector.  This balance comes from the concept of Yin & Yang in Eastern philosophy.  From death comes life, and vice versa.
Onihonto literally translated means "Big, or Important Sword" in Japanese.  It also has an alternate translation of "Real Oni".