Microtech UTX-70 Signature Carbon Fiber S/E Bronze Standard 148-13CFS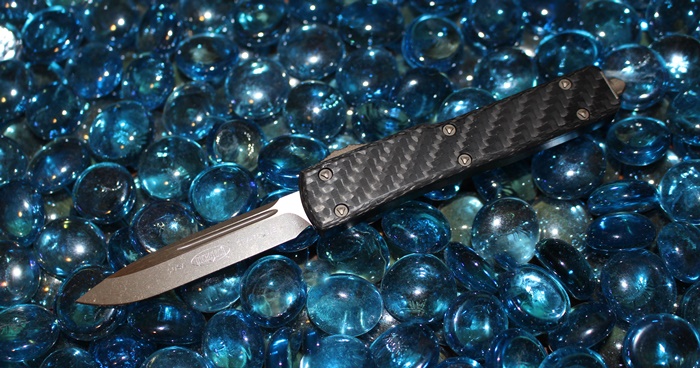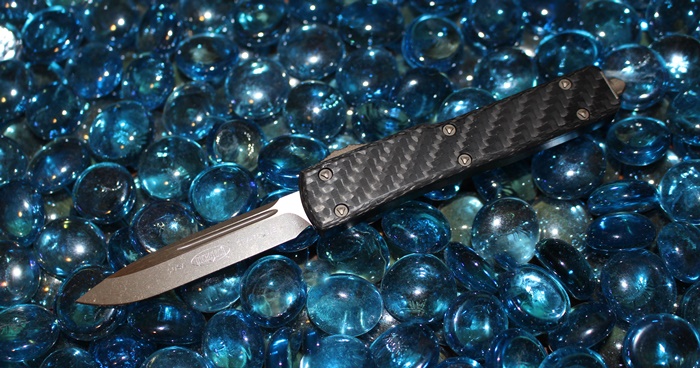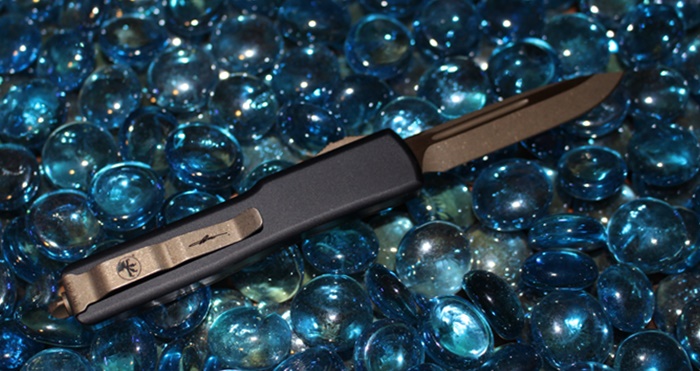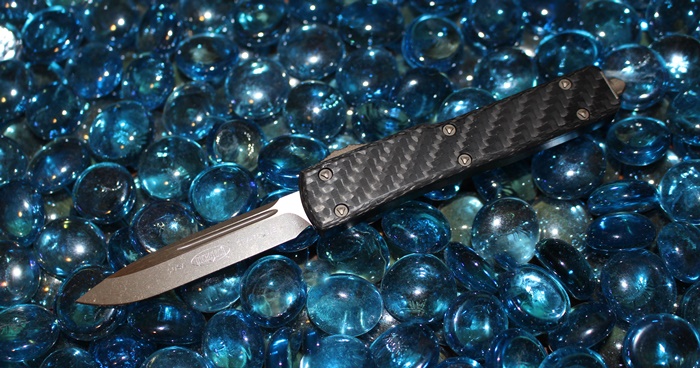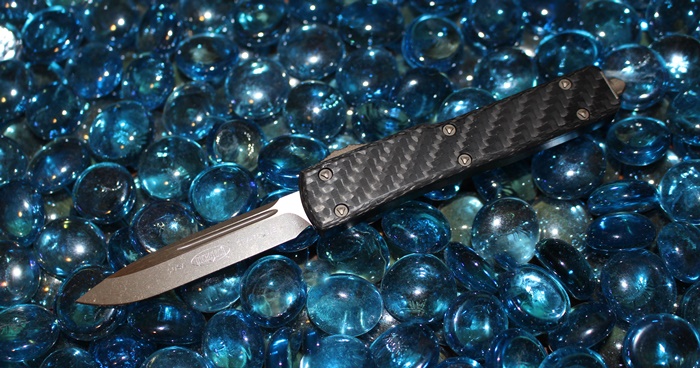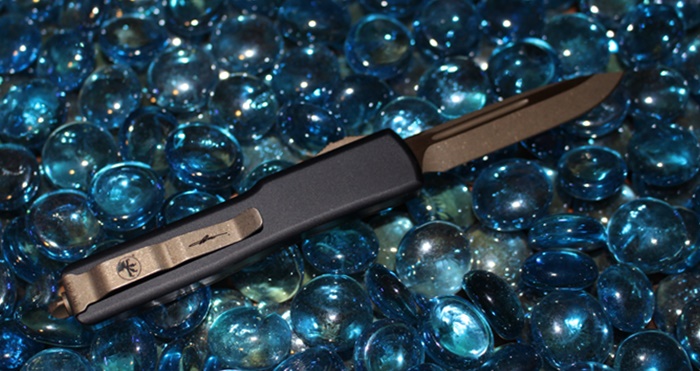 Description
Specifications
UTX-70:
The UTX-70 knife models the Ultratech, but has been reduced to 70% of the length. The spring remains in an "at rest" position at all times, except when deployed, to ensure that the compressed spring will not become fatigued and the knife will operate effectively when fired. The UTX-70's simplistic design, light weight, one handed action, slim shape, and scalpel sharp blade make it an exclusive everyday carry knife.
The UTX-70 is a favorite of many. It is a knife that can be worn very conservatively, in the shirt pocket like a pen, or between the buttons of your shirt. You will forget that it is there. IE., until you need it. It is a knife that you will use every day.
Signature Series carbon fiber chassis looks great and is tuned to perfection.  Nice tight little unit.
Knife Category Double Action OTF
Blade Steel Bohler ELMAX, 204-P, or M-390
Weight 1.23 oz
Blade Length 2.44″
Overall Length 5.91″
Carry Pocket Clip
Blade Options SE-TE-DE-Spartan
Handle Material 6061-T6