Guardian Tactical Recon Out-the-Front Dark Stonewash S/E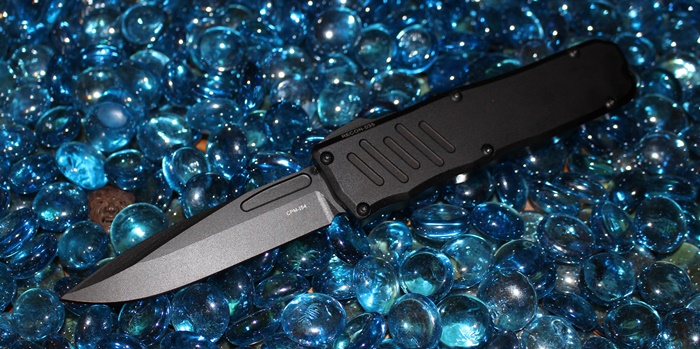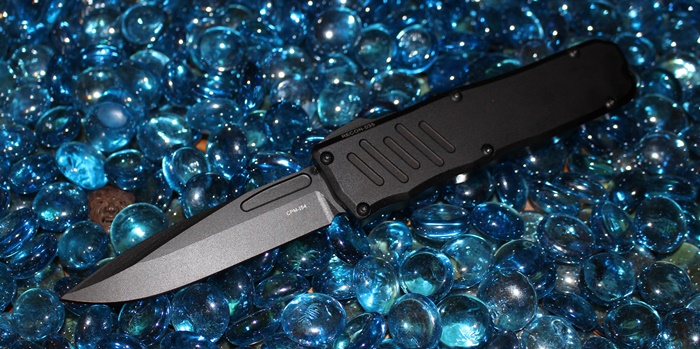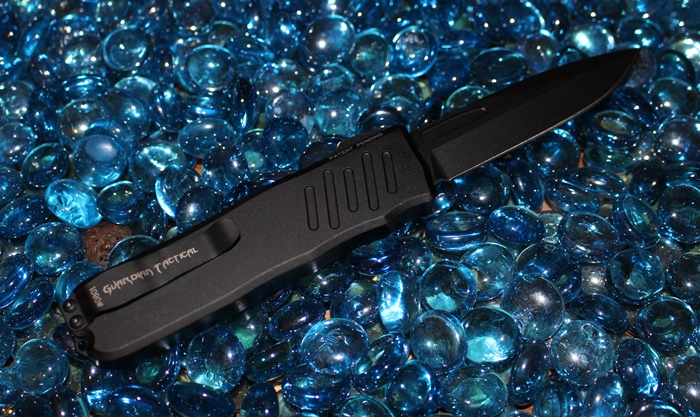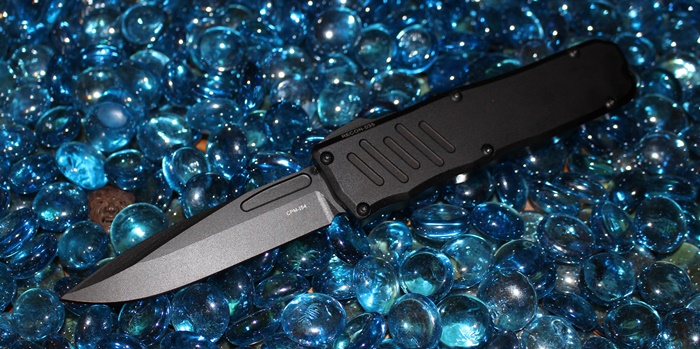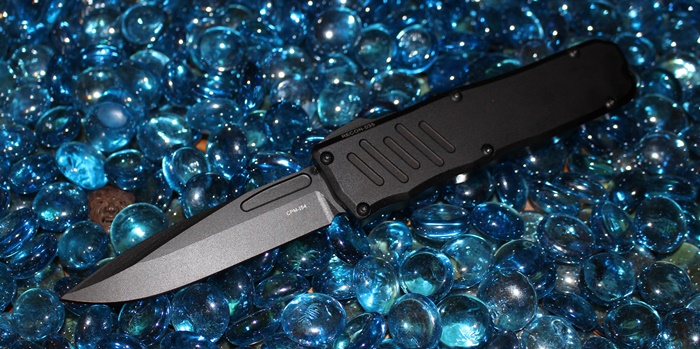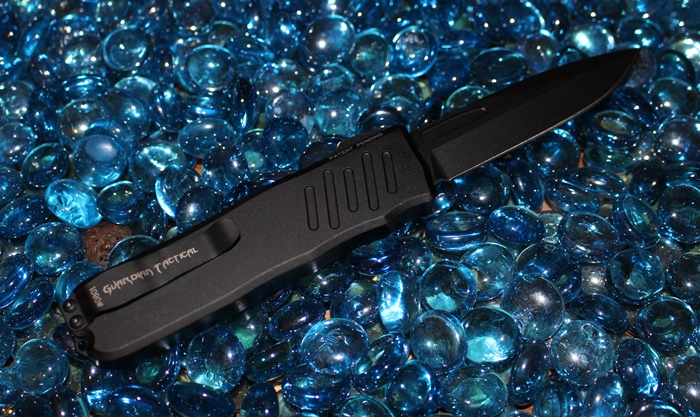 Description
Specifications
Guardian Tactical Recon OTF:
What makes this knife special is the ultra smooth, yet solid action. Guardian Tactical's patented OTF mechanism provides smooth, responsive opening action. The unique thumb slide design is separated from the aluminum handle by a steel plate and 3 ceramic balls that eliminate grinding and wear. An innovative locking mechanism sits off to the side of the blade channel so it doesn't drag against the blade when opening and closing. These features eliminate the friction on the blade and button that have always plagued OTF knives. Take your OTF game to the next level with the Guardian Tactical RECON-035.
Styling of this knife is pragmatic and lends itself well to its tactical purpose.  It is clear that this is not some Chinese knock-off. The fit & finish is top notch with crisp and clean machine work.  The Blade:Body profile almost defies physics.  It is amazing how they fit the 3.4″ blade into such a compact chassis.  The Recon uses torx bit screws, a big advantage if you want to disassemble it. 
Overall, this knife represents an excellent value.
Specifications:
-Chassis: Aircraft Grade Aluminum
-Blade Steel: CPM 154
-Blade Profile: Dark Stonewash Drop Point
-Blade Length: 3.4″
-Overall Length: 7.5″