Microtech Ultratech OD Green Bronzed Hellhound 119-13OD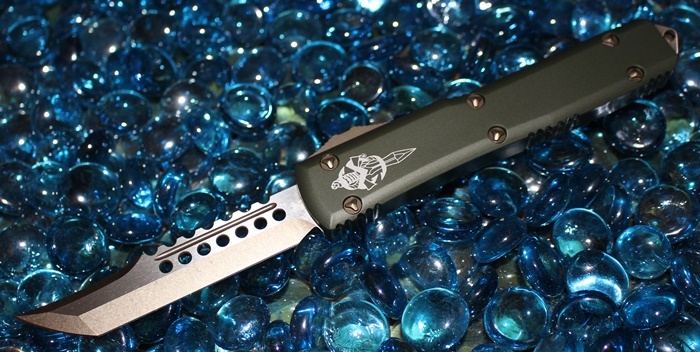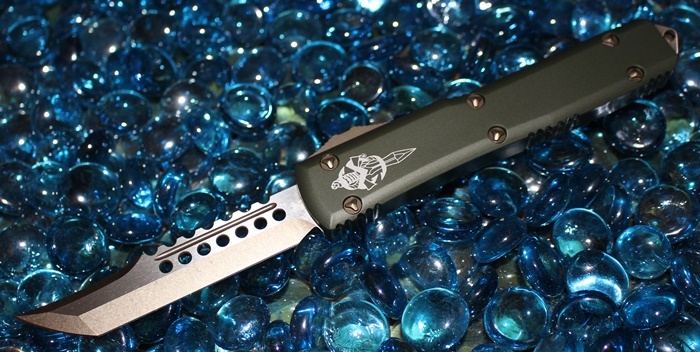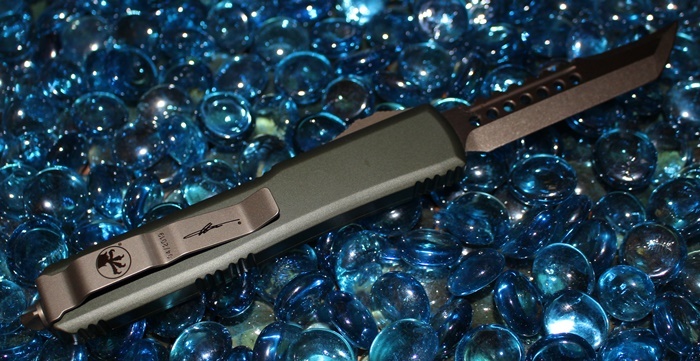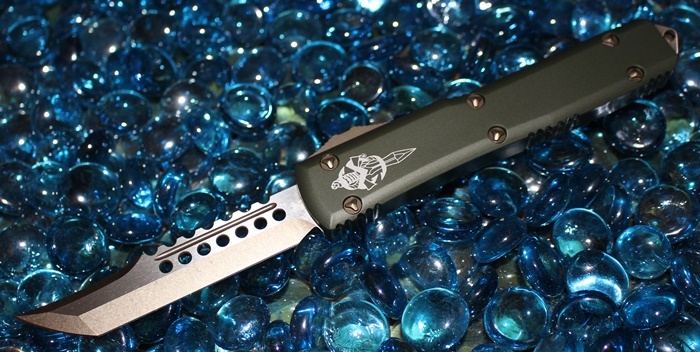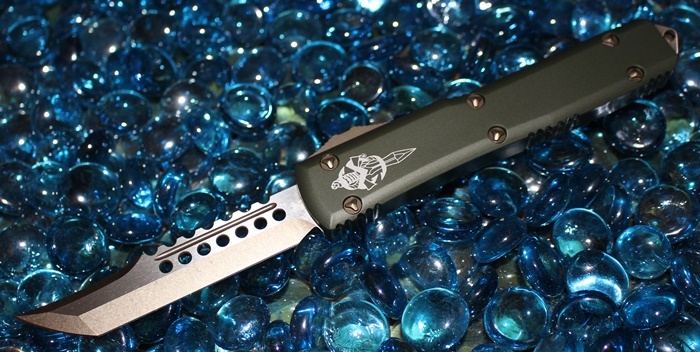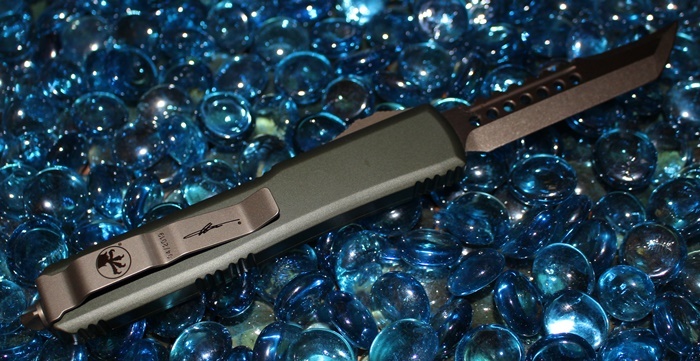 Description
Specifications
Ultratech Hellhound:
The Ultratech is Microtech's original dual action out-the-front knife. The Ultratech is regarded as a leader in the industry. The Ultratech's spring remains in an "at rest" position at all times, except when deployed. This ensures that the compressed spring will not become fatigued, assuring users that when the knife is fired, it will operate effectively. The Ultratech's simplistic design, light weight, one handed action, slim shape, and scalpel sharp blade make it an exclusive everyday carry knife.
The Ultratech is one of our best selling knives. It is an excellent value for an all around OTF carry knife. It is big enough for self defense and sturdy enough for use as an every day cutting tool.
The new Bronzed Hellhound with Dagger Logo is like a semi custom. One of our favorite new Microtechs.
Knife Category Double Action OTF
Blade Steel Bohler ELMAX® or M-390.
Weight 3.5 oz
Blade Length 3.4″
Overall Length 8.48″
Carry Pocket Clip
Blade Bronzed Hellhound.
Handle Material Carbon Fiber and T6 Aluminum.