Marfione Custom Ultratech D/E Stormtrooper
Storm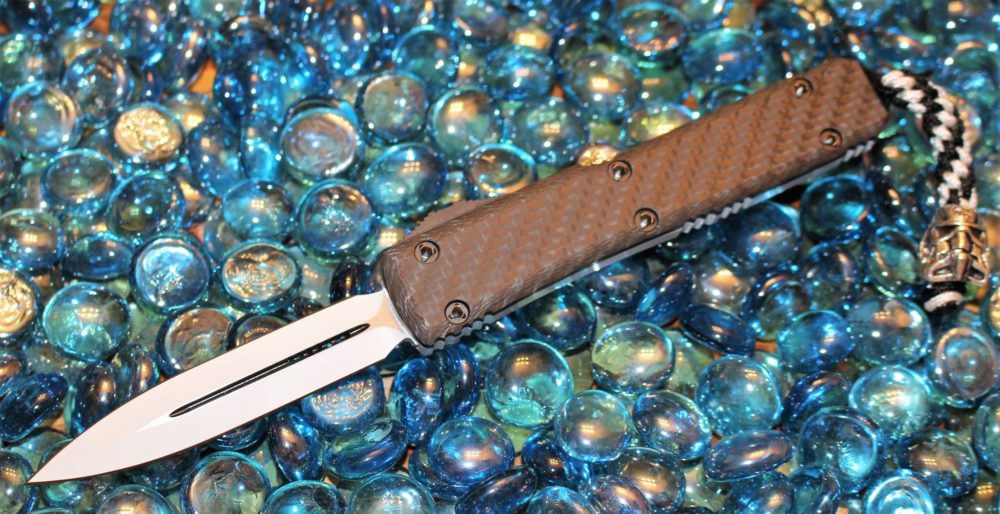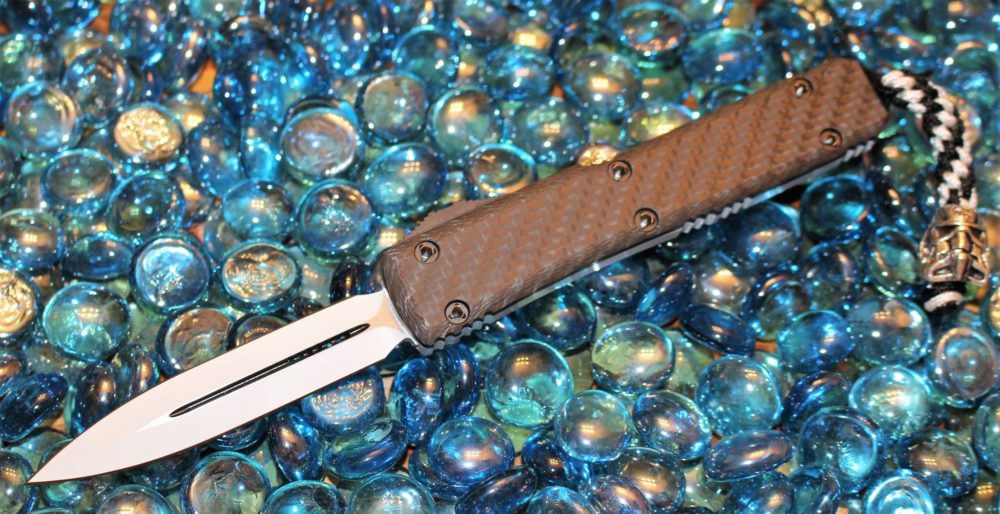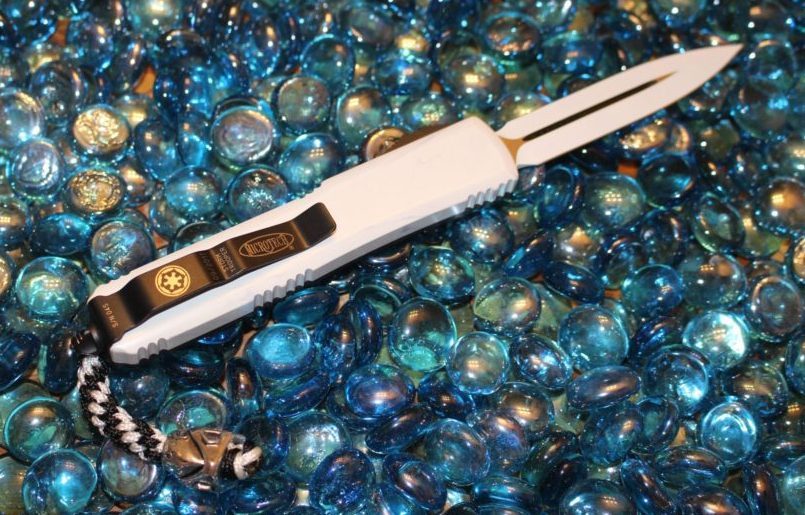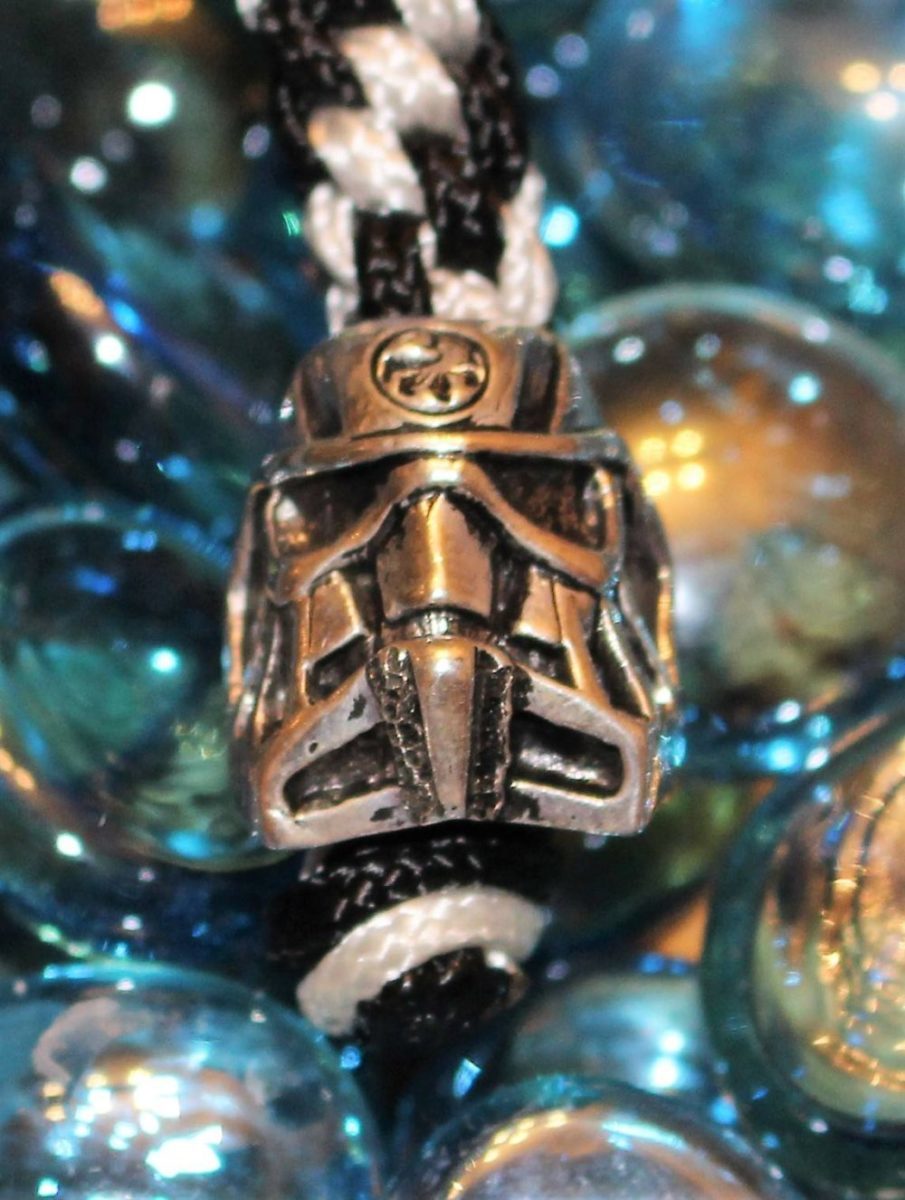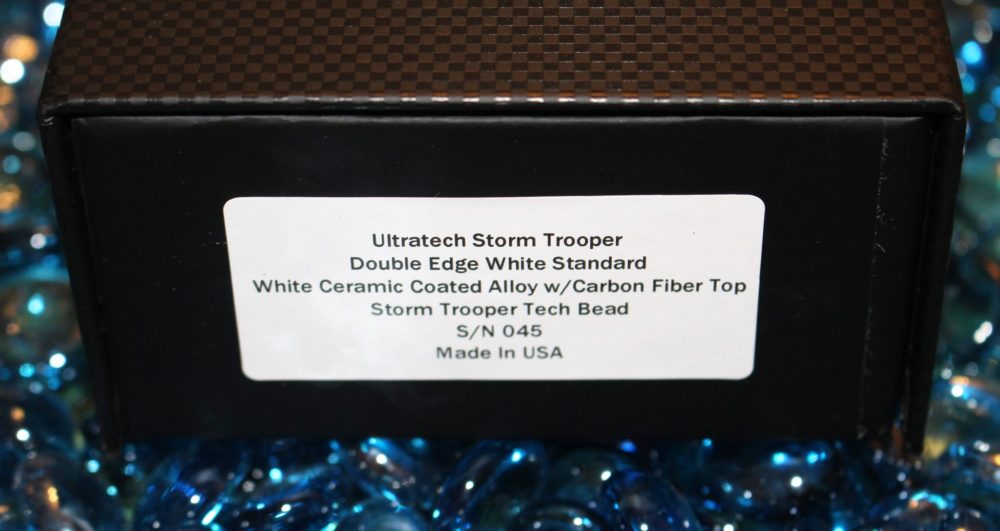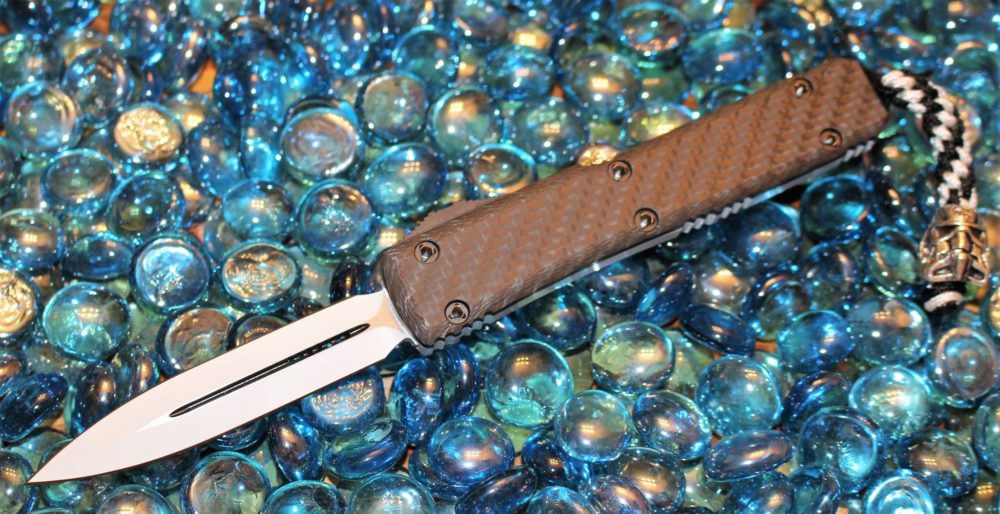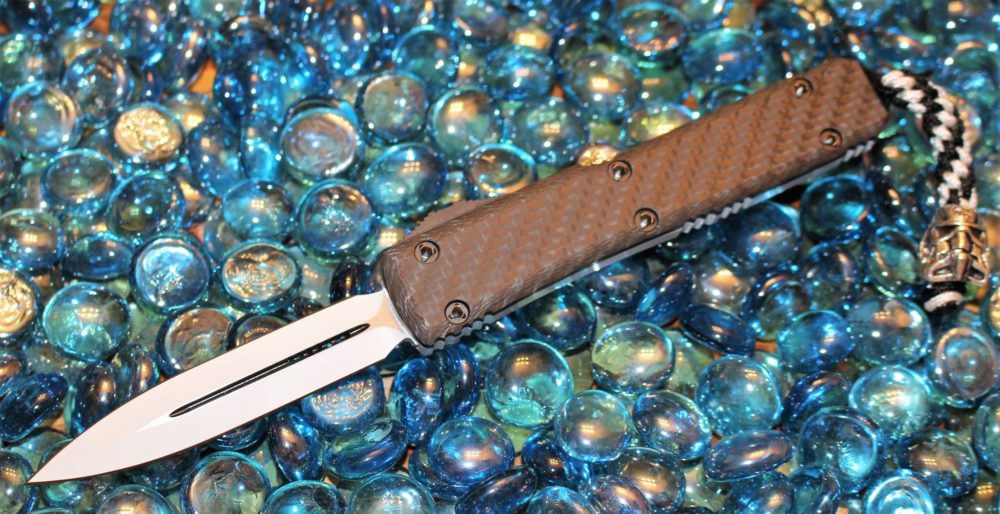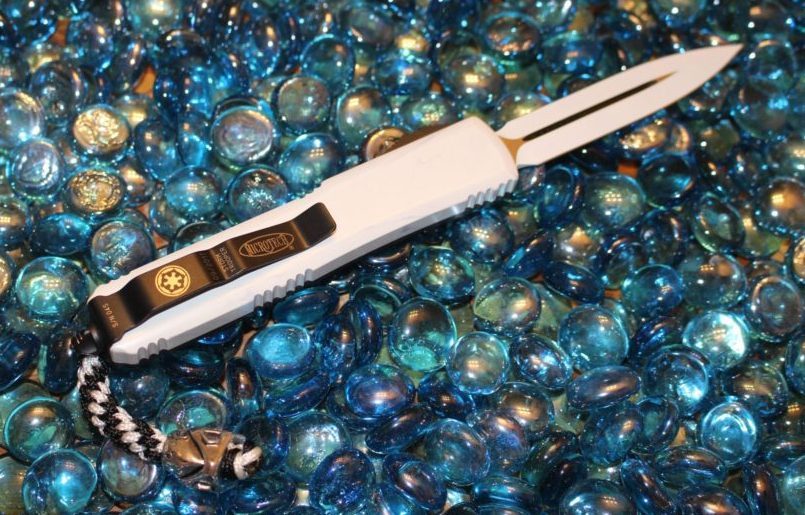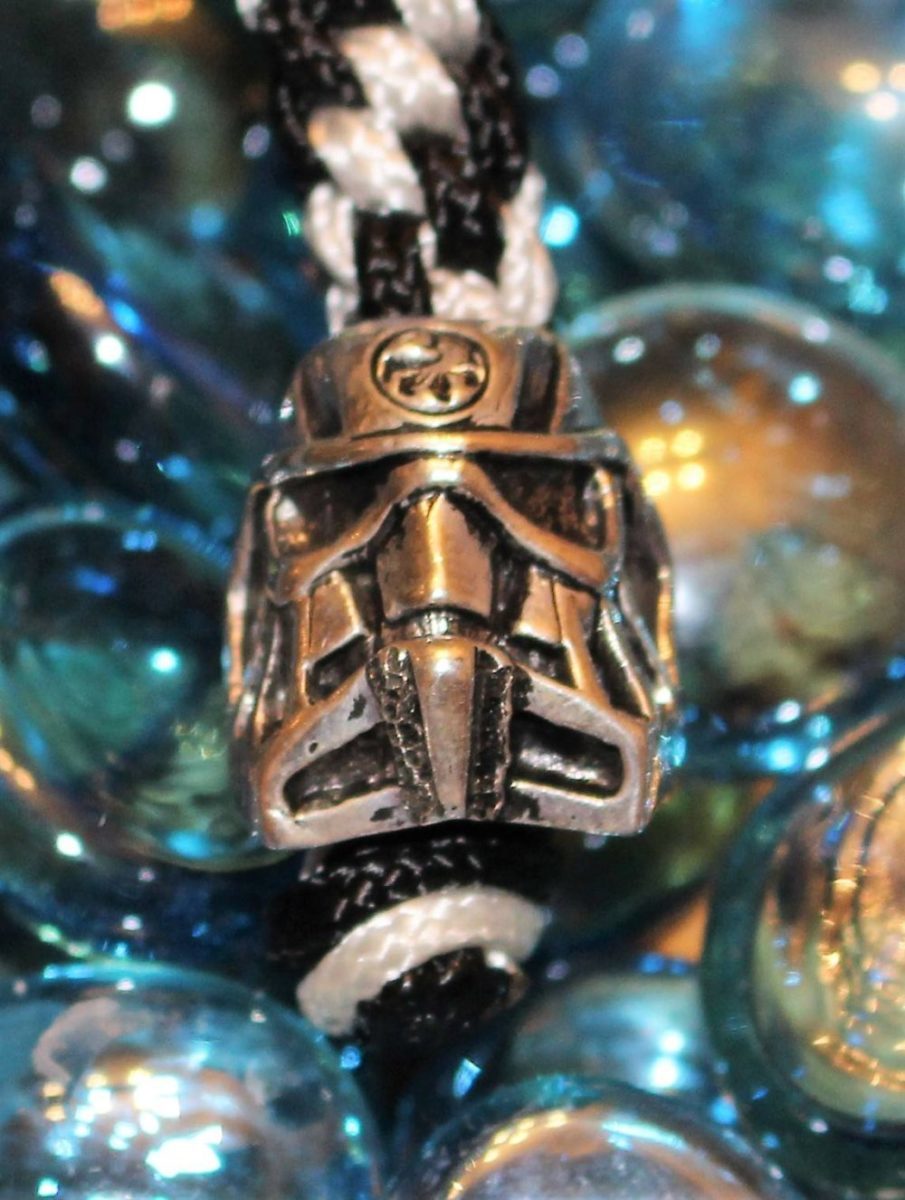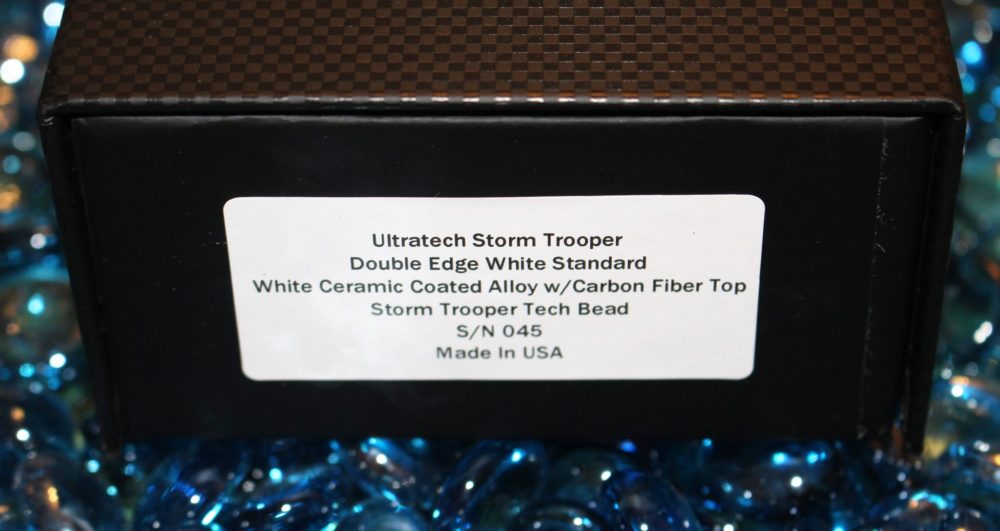 Description
Specifications
Marfione Storm Troper Ultratech:
An awesome knife with Carbon Fiber/ White Ceramic Aluminum Alloy Chassis. The Lanyard Bead is Sterling Silver in high detail.
White Double Edge.
Knife Category: Double Action OTF
Blade Steel: Bohler ELMAX® Bronzed Apocalyptic Finish
Weight :3.63 oz
Blade Length: 3.4″
Overall Length: 8.48″
Blade Options: TE-DE
Handle Material: Tan T6 with Bronzed Hardware.