Bringing ancient and modern together with authentic Japanese swords, other antique nihonto, Samurai related artifacts, and a full line of modern, American made tactical knives from Microtech and Ratworx.
Onihonto.com Mission: Honor and integrity will be uncompromised in the avocation of nihonto collecting and will be the basis of every item represented.

Authentic Nihonto, Japanese Samurai Swords and Fine Knives
Buy-Sell-Trade
Boca Raton, FL, 33431
info@onihonto.com
---
Please use drop down menu above for our complete, up-to-date inventory of cherry picked items.
SOLD Ratworx Mini MRX Reverse Blade Two-Tone-Satin
$280.00
Description
Specifications
The NEW Rat Worx MRX. The MRX represents four firsts in knife making.

Operates on a miniature roller chain.
Blade pivots on a permanently lubricated ball bearing washer system.
Powered by dual nested right and left hand wound extension springs.
Model name and manufacturer are concealed within handle for sterile look.
Additionally, it features a machine hollow ground CPM-154 blade, ergonomic contour, natural button placement, and class III hard coat anodized finish. The bearing system provides unparalleled ease of operation. The nested extension springs promise astounding durability. This knife looks as cool closed as it does open. Also comes with zipper pouch as seen in picture. This knife is the next generation of fail-safe auto mechanisms that are newly patented and the only knife that features a ball bearing and chain link automatic mechanism. Includes a LIFETIME WARRANTY, made in the USA.

"The fit and finish is perfect and balanced. There is no play at all in this knife. In fact, it comes very close to a custom made finish for the walk and talk features of this knife."

-Al Millhouse, CFO, RAT Worx USA

Specs:

Blade length: 3″ to the Ricasso
OAL Length: 6.9″ including the ergonomic Hammer Hold angle
Closed Length: 4.1″ to the Angle of the Handle
Handle Finish: Black Class III Anodized handle
Blade: CPM-154
RC Hardness: 58

Button Recessed for safety and opening by feel in the dark.
Tip up carry closed.
---
To place an order feel free to contact us directly:
Onihonto.com
US (561) 201-6500
We accept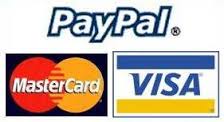 Paypal, Credit Card, Money Order & Bank Wire

---
Our Mission: Honor and Integrity will be uncompromised in the advocation of Nihonto Collecting and will be the basis of every item represented, ancient or modern.
Our passion for modern knives comes from an understanding of Nihonto; the highest quality edged weapons ever made.  Today, custom knife makers keep the tradition of high quality edged weapons alive.  It is our objective to carry the best lines from the finest manufacturers.  You will never find a cheap, knock-off on this site.
Onihonto.com has a price match guarantee.  If you find any in-stock knife advertised for less, by any Authorized Dealer, we will match their price.  Ask about how to receive Free Shipping.  Also, ask about our periodic Knife Sales on select merchandise.
Onihonto.com is on Facebook as Oni.Honto.  Stop by and check out our page.  Friend, or Follow Us for the latest updates and Sale information. We also go by www.microtechknifesale.com and www.quality-made.com, on the internet.
Our Competitiors: Blade HQ, bladehq.com; PVK, pvk.vegas; Knife Center, knifecenter.com; Blade Ops, bladeops.com; Arizona Custom Knives, arizonacustomknives.com; Nicnac, nicnac.com…