Bringing ancient and modern together with authentic Japanese swords, other antique nihonto, Samurai related artifacts, and a full line of modern, American made tactical knives from Microtech and Ratworx.
Onihonto.com Mission: Honor and integrity will be uncompromised in the avocation of nihonto collecting and will be the basis of every item represented.

Authentic Nihonto, Japanese Samurai Swords and Fine Knives
Buy-Sell-Trade
Boca Raton, FL, 33431
info@onihonto.com
---
Please use drop down menu above for our complete, up-to-date inventory of cherry picked items.
SOLD Microtech UTX-85 Violet S/E Black Standard
231-1VI

$219.00
Description
Specifications
UTX-85:

The UTX-85 knife models the Ultratech, but has been reduced to 85% of the length. The spring remains in an "at rest" position at all times, except when deployed, to ensure that the compressed spring will not become fatigued and the knife will operate effectively when fired. The UTX-85s simplistic design, light weight, one handed action, slim shape, and scalpel sharp blade make it an exclusive everyday carry knife.

The Microtech UTX-85 now features a contoured handle. This fantastic OTF boasts fast, reliable open and close action with the slide trigger. Reversible pocket clip and removable glass breaker.

The UTX-85 is a favorite of many. The perfect "Executive Size", it is a knife that can be worn conservatively. It is a knife that you will use every day.

An old standby. Made in the USA.

UTX-85 Specifications:

Knife Category Double Action OTF
Blade Steel Bohler ELMAX®
Weight 2.0 oz
Blade Length 3.1″
Overall Length 7.1″
Carry Pocket Clip
Blade Options SE-TE-DE
Handle Material Contoured 6061-T6

Made in the USA
---
To place an order feel free to contact us directly:
Onihonto.com
US (561) 201-6500
We accept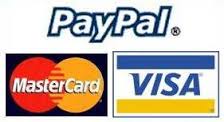 Paypal, Credit Card, Money Order & Bank Wire

---
Our Mission: Honor and Integrity will be uncompromised in the advocation of Nihonto Collecting and will be the basis of every item represented, ancient or modern.
Our passion for modern knives comes from an understanding of Nihonto; the highest quality edged weapons ever made.  Today, custom knife makers keep the tradition of high quality edged weapons alive.  It is our objective to carry the best lines from the finest manufacturers.  You will never find a cheap, knock-off on this site.
Onihonto.com has a price match guarantee.  If you find any in-stock knife advertised for less, by any Authorized Dealer, we will match their price.  Ask about how to receive Free Shipping.  Also, ask about our periodic Knife Sales on select merchandise.
Onihonto.com is on Facebook as Oni.Honto.  Stop by and check out our page.  Friend, or Follow Us for the latest updates and Sale information. We also go by www.microtechknifesale.com and www.quality-made.com, on the internet.
Our Competitiors: Blade HQ, bladehq.com; PVK, pvk.vegas; Knife Center, knifecenter.com; Blade Ops, bladeops.com; Arizona Custom Knives, arizonacustomknives.com; Nicnac, nicnac.com…